Presentation & Conference Room Collaboration Technology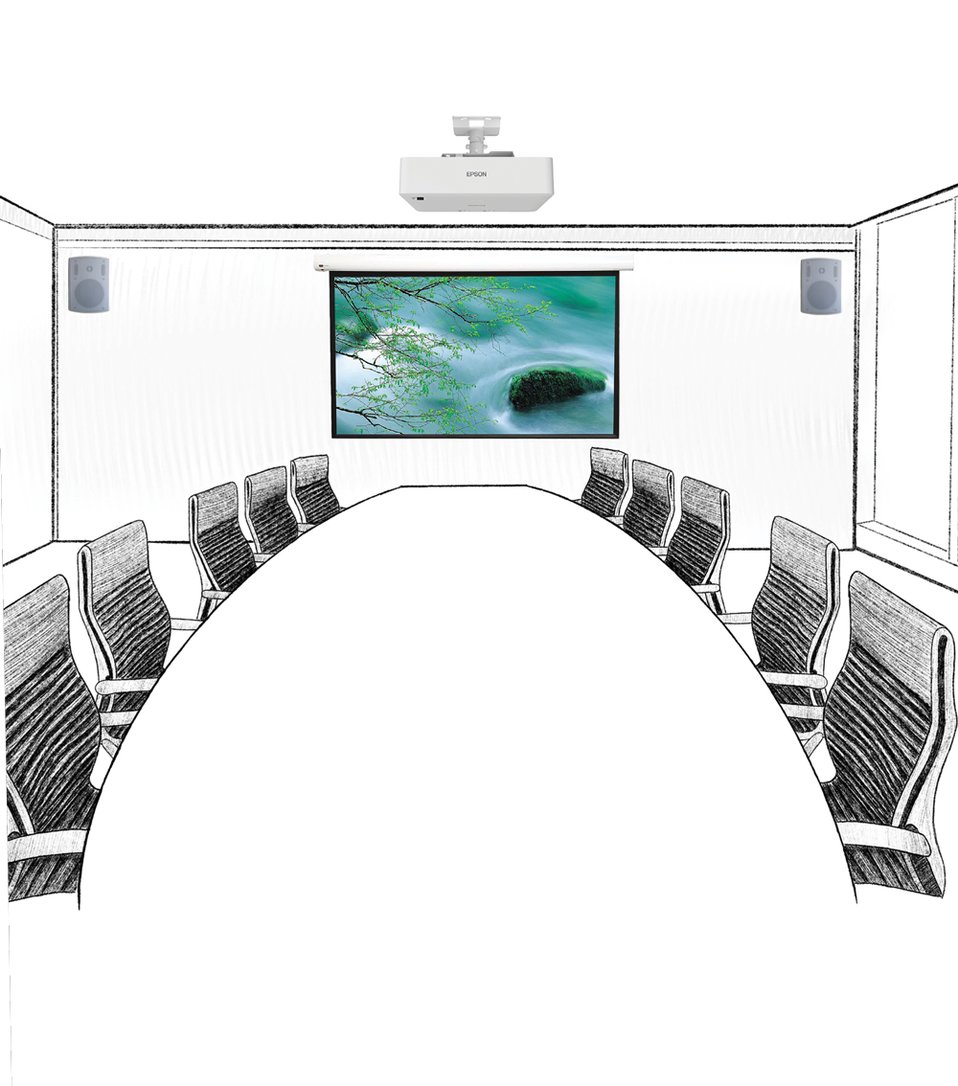 This solution is an easy to use Presentation Room. It is designed for simple plug-and-play via a HDMI cable. With the Epson 5000 lumen WUXGA laser projector shooting onto a 120" screen from Screen Technics users will be able to enjoy sharp image quality without any distortion.
The simple connectivity and reliable projection are paired perfectly with a set of wall mounted speakers from Kramer. These speakers will provide a full and dynamic sound experience ideal for a room of this size.
Includes:
Epson EBL510U Laser Projector
Kramer Speakers (TAVOR5OW)
Screen Technics 4312069B 120"
Chain Drive Screen
$6,610 ex. GST per room
$178.85 ex. GST p/m
Cost per month over 4 years including Service Level Agreement