BYOD Collaboration Space Technology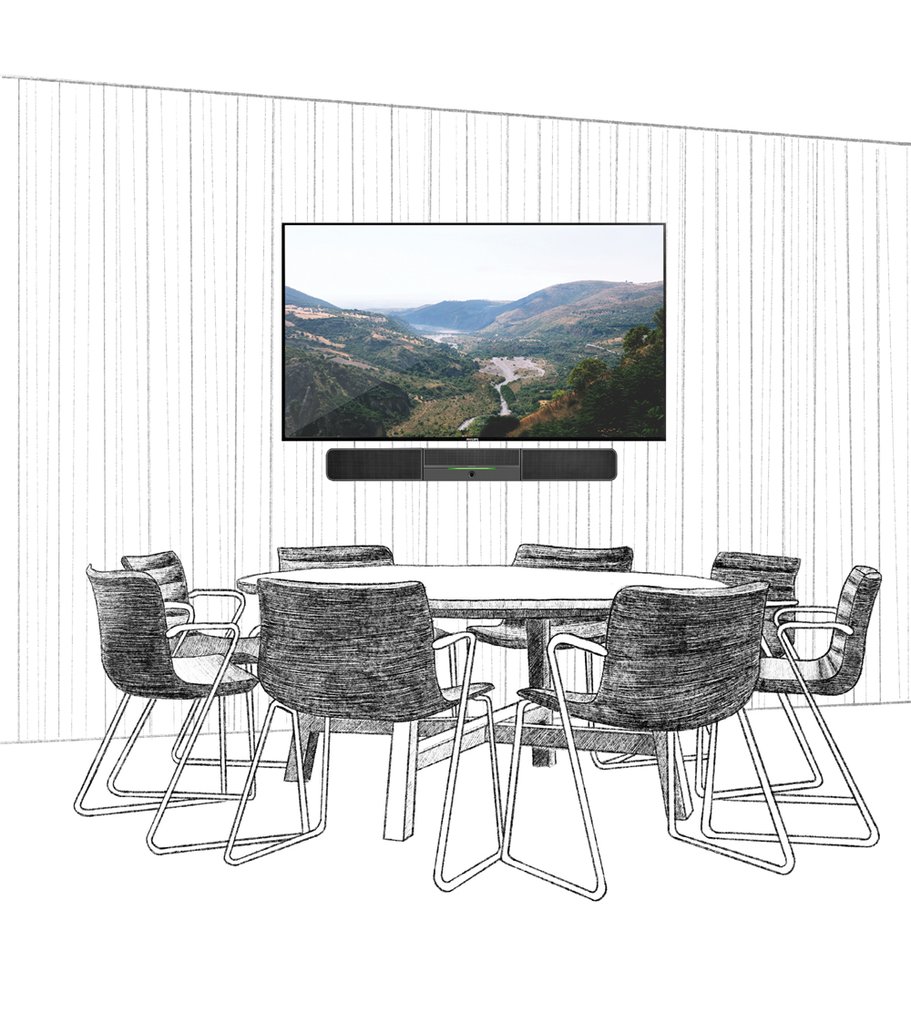 The BYOD Collaboration Space is a powerful, yet easy to use system. Simply connect your device to wake the Philips Ultra High Definition 65" LCD Screen. When the meeting is over, disconnect your device and the screen will intuitively shut down. This is complimented perfectly by the Crestron Smart Sound and Camera Bar, an industry leader in both picture and audio quality.
The integrated Hull HD Camera has a 150° wide angle view allowing for the whole space to be captured. To ensure everyone is heard, Crestron have utilised a 180° far field adaptive beamforming microphone array. The microphone has the ability to sense who is speaking and optimizes directionality for clear pickup making sure everyone gets their say.
Includes:
Philips 65BDL3550Q 65" Commercial Panel
Crestron UCSB1CAM Video Conferencing Soundbar
$4,264 ex. GST per room
$115.38 ex. GST p/m
Cost per month over 4 years including Service Level Agreement