Bring Your Own Device (BYOD) Huddle Spaces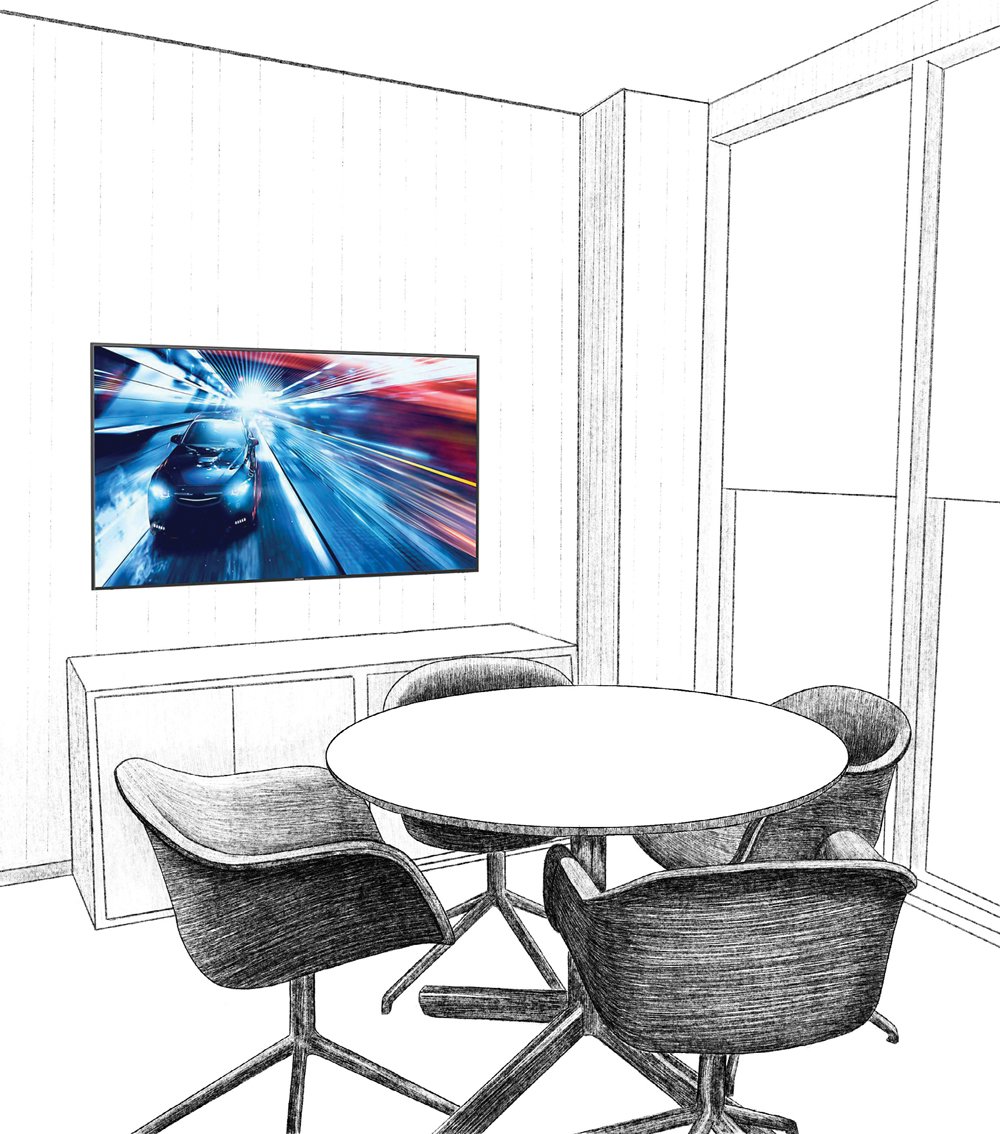 BYOD is becoming more commonplace in organisations, with many employees using their personal devices for work. Teams can also conduct a bring your own meeting (BYOM), wherein you can work together in a meeting space while using your device. For virtual meetings, a video conferencing collaboration is the best way to connect people from different locations. The BYOD huddle space option is right for you if you want a central area to access files and data with all of your devices within close proximity.
A simple and straight-forward Huddle Space where users can come in with their preferred device and display content on a 55" screen via the HDMI wall plate. This plug-and-play solution allows for quick and easy delivery of information.
The Phillips screen allows for clear images and high performance. The Q-Line display is reliable yet low on power consumption making it a fantastic choice for the space. A third party wireless option of your choice can also be included at an additional cost.
Includes:
• Phillips 55BDL3050Q 55" Panel
$1,646 ex. GST per room
$44.45 ex. GST p/m
Cost per month over 4 years including Service Level Agreement
FAQs
What is a BYOD huddle space?
Is the BYOD huddle space option right for my office space?
What size room is required for a BYOD huddle space?
What is included in the BYOD huddle space?
How do BYOD huddle spaces work?
Why choose the BYOD huddle space?