Premium Collaboration Space Technology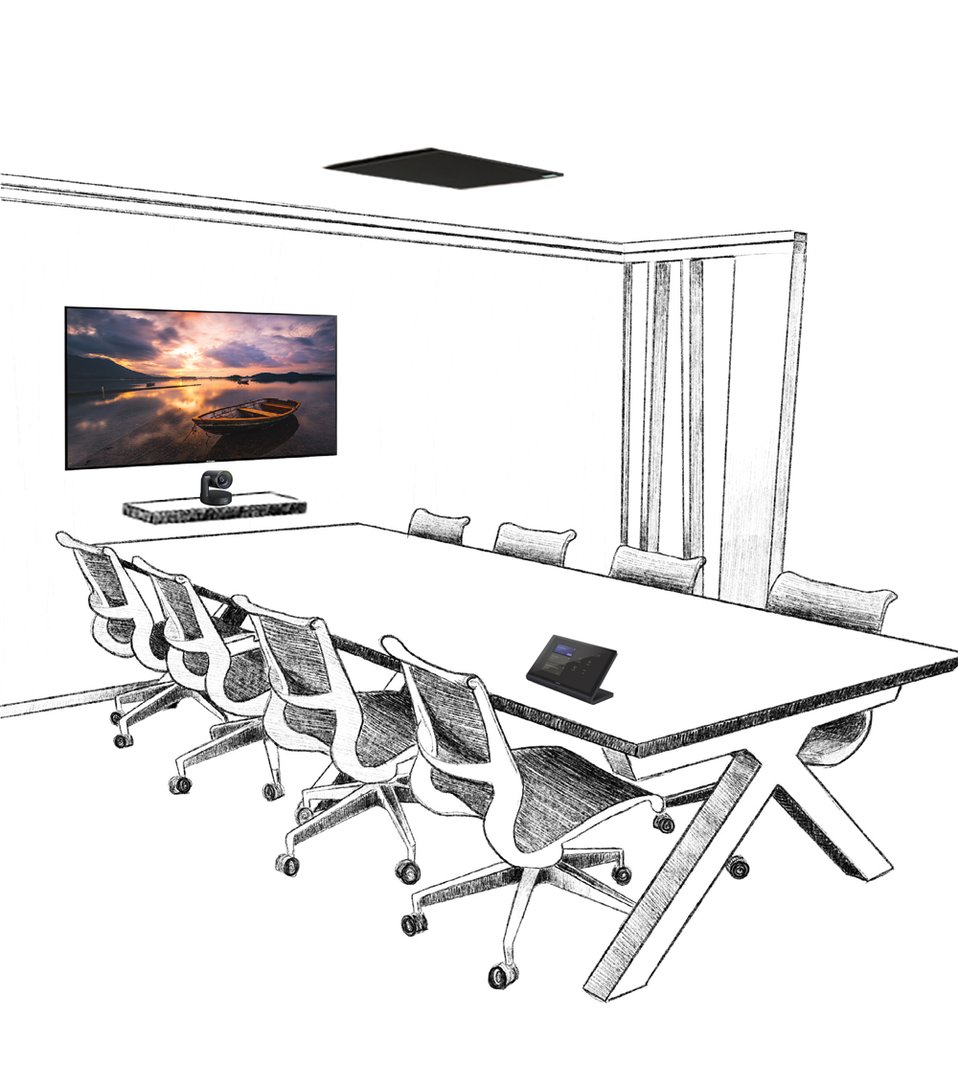 Work seamlessly with coworkers, partners and clients across the office. Collaborate in our quiet, private spaces. Videopro offers a premium collaboration space with internet access and video conferencing. This is the best option for teams who want to get work done in the most comfortable environment possible. These spaces also offer wireless connectivity for those who need to work remotely, making it easy to collaborate with colleagues worldwide.
This single screen Premium Collaboration Space is perfect for organisations who use Microsoft Teams for their video conferencing needs. The Crestron Flex system natively supports Teams video calls without the need to bring a laptop or other device to the room. Simply book the room in your Outlook calendar and upon arrival at the meeting press "join" on the touch panel.
The room also features a high quality Shure Ceiling Microphone Array to ensure the best possible audio coverage. The intuitive technology and clever installation captures all voices in the room without any disruptive cables or stands. This is combined with a high quality PTZ (pan, tilt & zoom) camera from Logitech to provide an exceptional experience overall.
Includes:
Philips 75BDL3050Q 75" Commercial Panel
Crestron UCCX100T Flex Conference System
Logitech Rally Camera
Shure SHRMXA910W60 Microphone Ceiling Array
$29,268 ex. GST per room
$791.90 ex. GST p/m
Cost per month over 4 years including Service Level Agreement
FAQs
What is a collaboration space?
What is the importance of a collaboration space in an office or educational environment?
Is the premium collaboration space option right for my office space?
Why choose the premium collaboration space?